As a condition of employment, every staff member needs to complete three background checks and the Mandated Reporter Class (free online) in order to legally work with children in the state of Pennsylvania. These checks aren't pricey (they range between $13-$25) but must be completed by each individual in order to work at camp.
Camp Sequoia does not cover the costs of these background checks, as we cannot legally employ you until they are completed. However, we do understand that these checks can be confusing, so we have created a helpful guide to assist with navigating them.
Pennsylvania Criminal Background Check
Submitting Your Request
Cost: $22.00
This clearance is the fastest of the three, and should take from a few minutes to a few days, although it will not inform you when it has finished, so check on it regularly. Yes, we know it looks sketchy, but we promise this is the real site.
Follow the link above
Click the "Submit a New Record Check" button (do NOT choose the Volunteer option)
Agree to the Terms and Conditions
Select "Individual Request"
Under "Reason for Request" select "Employment"
Fill out your required information
Click "Next"
Review Information and select "Proceed"
Fill in the requested information

We suggest filling in your social-It speeds things up a lot

Click Submit
Click Checkout
Fill in your payment information
You will see a box that looks similar to the image below, except a control number is included. Write down your control number, along with the date of your submission. Also, note if you used your middle name or not. This information will be important when retrieving your  request.
If your control number is blue and there is a status listed (Example: No Record), it has already finished processing. Click on the hyperlink if it is blue and continue to step 4 in the retrieval section below. If the text is black, check back in a few days.
Retrieving Your Clearance
Return to the site and select "Check Status" under the record check option on the top menu, or follow this:
Fill in the required information. You will need your control number and the date for the initial request.

If you didn't listen to my instructions and don't have your control number, have fun navigating their phone tree 🙂

PATCH Helpdesk 1-888-QUERY-PA (1-888-783-7972)

It will bring up a screen that will appear much like the one below, only it will have your name in it, and your control number. If there is  a  hyperlink on your control number, your background check is complete.
When you click on the blue hyperlink, a page will appear  titled "Record Check Details" that lists your information and status. Under this information, there is a "Certification Form" hyperlinked in blue.
Click on the "Certification Form" hyperlink. It should provide a document that looks like this:
Hit Print and bring up the printing menu
Under "Destination" or "Printer," where it provides printing options, select the drop down menu
Select "Save as PDF"
Save to your computer
Submit the clearance by emailing it to reema@camp-sequoia.com or Submit it Online by following this link.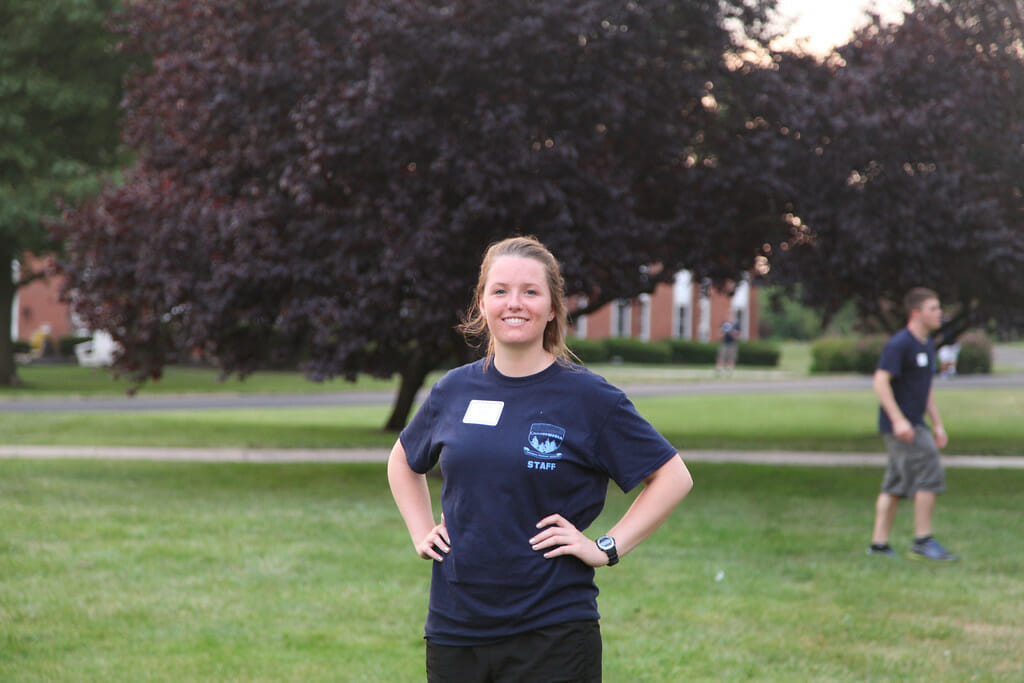 Pennsylvania Child Abuse Clearance Check
Submitting Your Request
Cost: $13.00
Click on the link above
Select the "Create Individual Login" option
Click Next
Create Keystone ID, fill in personal information, and create Security Questions

Note: This check takes between one to three weeks to complete, so write down your ID and security questions

Click Finish
Close the Window
Check your email for the temporary password
Choose "Access My Clearances"
Click Continue
Login to your new account with the provided password
Create a new password and submit
Close the window again
Agree to their Terms and Conditions and Click Next
Click Continue
Select "Create Clearance Application"
Click Begin
On the "Application Purpose" page, select the longest option with bullet points that begins with the phrase "Individual 14 years of age or older who is applying for or holding a paid position as an employee…."
Click Next
Fill out the information and click next
Follow the Prompts and fill in your information, including previous addresses and household members
Confirm your information
eSignature
Select "No" when it asks for an organization code
Continue with payment
Continue with prompts to new account
Make a reminder to check back in a week to see if it has been completed
Retrieving Your Clearance
Agree to their terms and select the check on clearances option
Scroll to the very bottom of your application information to the clearance section
If your clearance is completed, it will be listed in the last block
Select clearance
The document provided should look like this:
Hit Print and bring up the printing menu (or simply download and complete step 11)
Under "Destination" or "Printer," where it provides printing options, select the drop down menu
Select "Save as PDF"
Save to your computer
Submit the clearance by emailing it to reema@camp-sequoia.com or Submit it Online by following this link.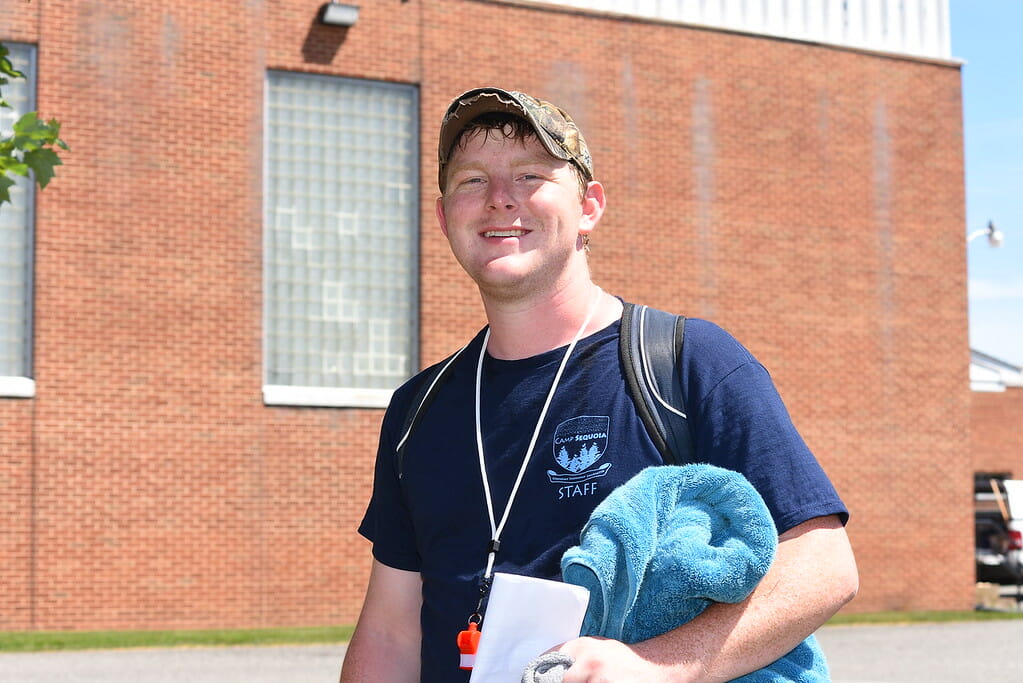 FBI Fingerprint Check
Of the three checks, this is the most difficult, as it requires you to create an appointment at one of their fingerprinting centers in PA. If you:
…are a staff member who currently lives, works, or attends school in PA, please complete this check as soon as possible so the results can be submitted upon arrival to staff training.
…live out of state, plan to complete this on your way to camp. This means you should find a center on your way to camp and schedule an appointment in advance of arrival. If you are a staff member that is flying to camp or arriving on June 13th (as the fingerprinting centers are closed on Sundays), please schedule your appointment for the 14th of June at one of the three closest locations (see list below in steps 3 to 5) after 2:30pm.
This check also does not let you pay in cash, so you will need a credit or debit card to pay at your appointment, along with one of the listed documents to confirm your identity (you can view more details about the fingerprint check here). The process itself only takes five to ten minutes, then the results are mailed to your home address, so you will need to have someone at home who can forward your mail or scan the results and send them to us in the office. Until we receive your results, we must have your receipt from your appointment on file. If you do not keep your receipt, you WILL have to do it again.
Submitting Your Request
Cost: $23.85
Follow the button above to the scheduling website
Imput the code: 1KG756
Select the "Locate an Enrollment Center" option
Find a center near your residence, or on your route to camp if you are driving in from out of state. For reference, Camp Sequoia's address is 200 Seminary St, Pennsburg, PA 18073. The three closest locations are Sellersville, Allentown, or Hellertown locations.

Residents of PA: Schedule your appointment

ASAP

Staff driving to camp on the 9th: Please complete your appointment on the way to training and arrive with your fingerprinting appointment receipt. Use steps 3 and 4 to find a fingerprinting location along your route.
Out of state staff driving in on the 13th or flying to camp: Please schedule an appointment for the 14th of June (Monday) between 2:30pm and 5pm EST. If a time slot at the Sellersville, Allentown, or Hellertown locations is not available during this time frame, please reach out to Reema and let her know what times are available. Otherwise, email Reema your appointment time and location once booked.

Once you have taken note of the best location for your appointment, click "Done"
Select "Schedule or Manage Appointment"
Enter requested essential info, employer information, and citizenship
Under Personal Questions, select no for Authorization code

Important:

If you are out of state and scheduling to complete on your way to camp or during staff training, please select "No" for "Is your mailing address the same as your residential address?"
When they ask for your residential and mailing address, please put Camp Sequoia's address (200 Seminary St, Pennsburg PA 18073) as the mailing address so your results do not have to be forwarded from your home address.

Fill in personal information, address (please note above information if out of state) and the desired location and time based on steps 3 through 5
Finalize information and make a note of your appointment time. Please email your appointment time and appointment location to Reema.
AFTER COMPLETING YOUR APPOINTMENT, SAVE THE RECEIPT AND SUBMIT IT TO REEMA.
Retrieving Your Clearance
All Fingerprint results take 3 to 4 weeks to process. All results are mailed. Camp will need one of the blue clearance forms you are provided with. All staff from PA will be expected to have this clearance by the start of camp, and all out of state staff will be required to have receipt of completion by start of camp. The "blue form" should look like this: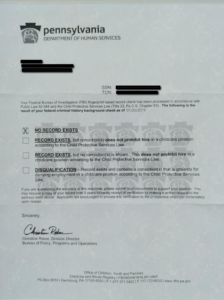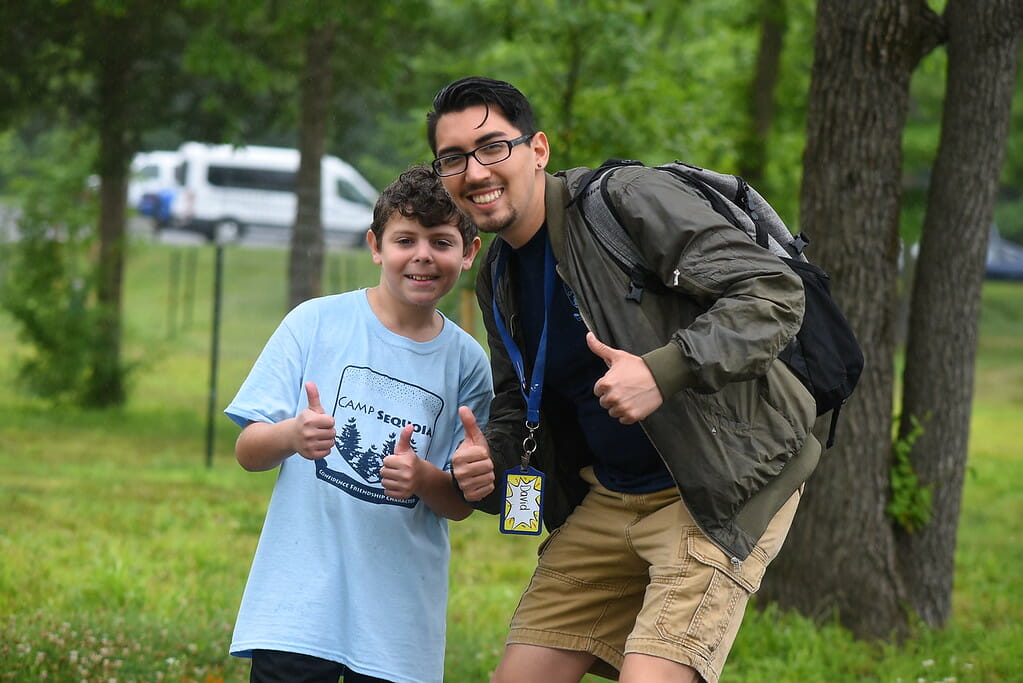 Mandated Reporting Class
As mentioned above, this is a free class that all staff must take and receive certification in. Your certification can be downloaded and sent to reema@camp-sequoia.com or submit it online by following this link.
Cost: Free
Click "Registration" on the top menu and register
Take course. Course takes approximately 3 hours to complete, but progress can be saved.
Download certificate once class is completed and follow submission directions above.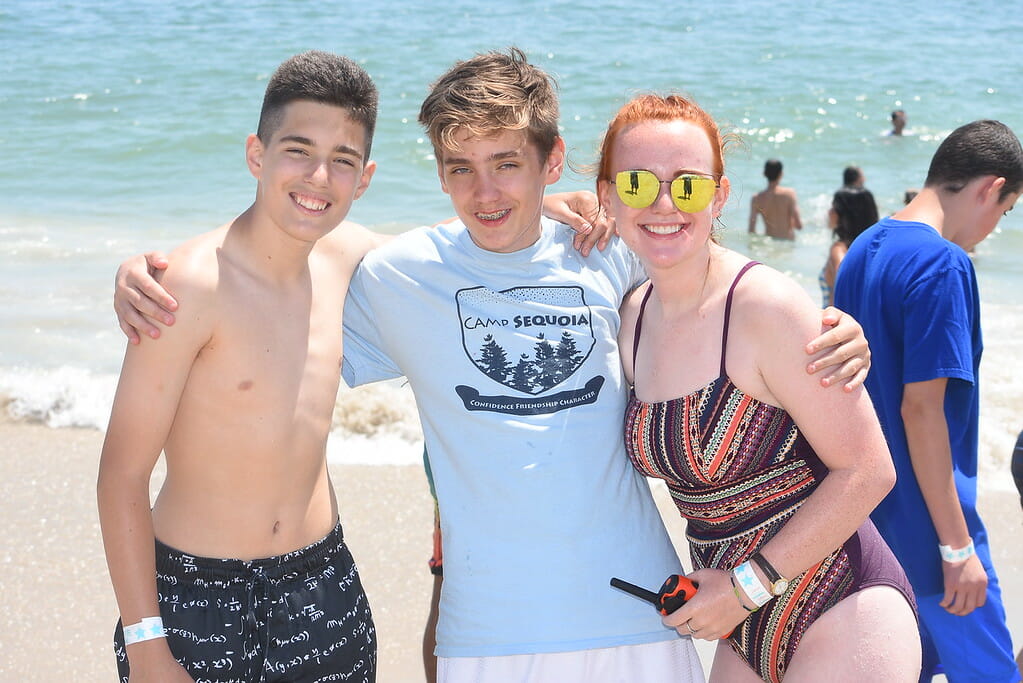 Did I miss anything, or did you pick up some extra knowledge along the way? Please let me know by emailing me at reema@camp-sequoia.com or filling out this questionnaire to let me know what you think should be updated or changed based on your experience.